January General Membership Meeting
As a chapter we strive to bring in a great speaker for our first meeting of the calendar year.  This year we have out-done ourselves!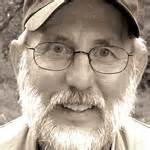 Join us on Tuesday, January 12th from 7:00pm to 9:30pm at Camp Ticonderoga as we welcome in Mr. Ron Barch (owner of Alder Creek Fly Rods).  Ron has been a long-time friend of the chapter and is an absolute delight to have as a speaker.  We look forward hearing to Ron's take on fly fishing, his thoughts on small stream fishing and his ever-present ability to weave a great story into his presentations.  Listening to Mr. Barch is a great way to get excited about the upcoming trout season!
During the meeting we will also be holding our annual Board of Director's elections.  This year we have three current board members up for re-election including Vice President Tim O'Conner, Treasurer Mark Schwalbach and Board Member Tim Brandstetter.  While Tim O'Conner has decided to step down from his role as Vice President another current board member, Matt Niemiec, has volunteered to take on this role through 2016.
Per our by-laws we have room for two more board members (a vacant secretary position and a general board member).  If you are interested in taking on one of these roles please contact our chapter president, Jason Davis, prior to our meeting.