The Clinton Valley Chapter of Trout Unlimited presents
The Confluence
Where Fishing and Conservation Come Together
Join the Clinton Valley Chapter for a great schedule of fun and educational monthly gatherings.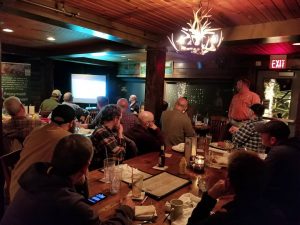 Members and friends of the chapter are certain to enjoy the outstanding meal while learning about new fishing techniques or local conservation efforts.  Don't forget to be prepared to take part in some of the various chapter raffles including our monthly 50/50 raffles.
Confluence Gatherings start at 7 PM.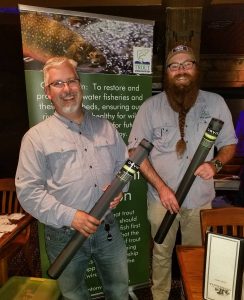 All Confluence Gatherings are open to the public.
***COVID-19 Update – Our first face to face Confluence Meeting will be on August 10th at Whiskey Rae's in Rochester Hills.***
***Meeting locations could vary in the fall of 2021 as it has been hard to get restaurants to commit to our reservations. Please refer to the monthly Constant Contact email each month for the location.***